Healthy Force Raw Food Tablet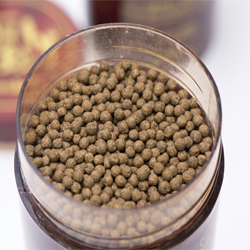 [ Product Introduction ]
∘ Containing the patented fermentation raw ingredient, Hovenia dulcis powder, Lespedeza
cuneata powder
∘ Healthy Force Raw Food Tablet is a nutritionally balanced formula made entirely from the
raw materials in Korea such as Hovenia dulcis, Lespedeza cuneata, Houttuynia cordata,
Lizard's tail, and other grains, vegetables and seaweeds which are made into the patented
organic Houttuynia cordata and Lizard's tail fermented liquid. We proudly present this Raw
Food Tablet made of various healthy ingredients that were grown in nature and
fermentation technology for anyone to take the raw food diet with ease. The main raw
ingredients, Houttuynia cordata and Lizard's tail, are cultivated in the environmentally
friendly organic farming at 720-m altitude of Deogyu Mountain. It also contains the Hovenia
dulcis known for liver health and Lespedeza cuneata for kidney, thus, it is good for anybody,
especially for the elderly.
[ Main Funtion ]
∘ Directions
‧ Nutritional supplements and improvement in constitution / 3 times a day with 9 g after each
meal
‧ Nutritional supplements for patients / 3 to 5 times a day or after each meal and as snacks
‧ Dieting / 9g + half of your meal or 20 g (as substitute meal)
‧ Simultaneous intake of calorie-based foods such as carbohydrate, protein and fat
‧ For drinking / Helpful when drinking because liquors contain lots of carbohydrates.
[ Standard & Contents ]
500g [250g × 2EA]
[ Others ]
H.S. Code : 2106.90.9099